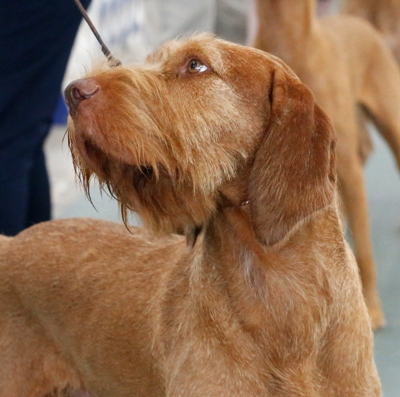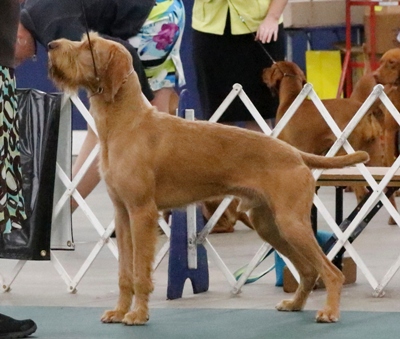 'Tegla', Willabe Another Brick in the Wall, had her puppies,

on Thursday, February 18, 2021!! We have 7 - 6 males & 1 female!

She was bred to 'Duncan', CH Rokahidi Drivin' Me Chrazie!

This will be our BRICK litter! All registered names have the word 'Brick' in them.

  This litter is sold.

This page was last updated: April 19, 2021
(GCH Vizcaya's Gotta Wear Shades CM CD BN RN

  X   CH Vidor's Dinca Dancer JH CA RATN DN)

Owned by Nancy Edmunds

Bred by: Dick & Jean Schroeder

BD: 5/23/16

(Fukar Gramparty  X Rokahidi Csinos)

Bred by: Zambo Zoltan & Brandon Johnson

Owned by: Freda Kirtley

BD - 1/4/17


Welcome to the world!! Born in this order:

Mr Blue

Mr Black

Mr Red

Mr Green

Mr Orange

Miss Pink

Mr Light Blue

Congratulations to the new owners!

*Dave - Avon IN - Miss Pink - Vizcaya's She's A Brick House - "Tova"

*Brian & Susan - Raleigh NC - Mr Light Blue - Vizcaya's Thick as a Brick - "Ryder"

Megan - Charleston SC - Mr Black - Vizcaya's Yellow Brick Road - "Malcolm"

Brody - Lake Forrest Park WA - Mr Orange - Vizcaya's Stanley Ku-Brick - "Indy"

Ines & Matias - Washington Depot CT - Mr Red - Vizcaya's Feast at Brick Lane - "Lapo"

Hannah - Shillington PA - Mr Blue - Vizcaya's One Brick at a Time - "Teddy"

Chris & Meghan - Park Ridge IL - Mr Green - Vizcaya's Brick Yard in Pennyville - "George"

Megan & friends with "Malcolm" - Mr Black

Ines & Matias with "Lapo" - Mr Red

Megan & parents with "Teddy" - Mr Blue

Dave & friends with "Tova" - Miss Pink

Meghan, Chris & kids with "George" - Mr Green

Susan & Brian with "Ryder" - Mr Light Blue