Skylar had her babies, on December 29, 2018!!

We have 9 - 3 boys and 6 girls!! 

'Skylar', Talisan's Vizcaya What's My Name, was bred to 'Jonny', CH Vizcaya's Knob Creek Whiskey!

Puppies will be ready for new homes on February 23 or 24!

One of the female puppies, Miss Green, is quite small but adorable, and doing very well health wise.

This will be our CREEK litter! Registered names need to have the word 'Creek' in them!

This litter is located in Dunwoody Ga, and is sold. Please get in touch for plans for a future litter!

This page was last updated: January 15, 2019

(CH Vizcaya's Lelkes Brand Name

-  Talisan's Lucky Valentine)

Owned by: Nancy Edmunds

Bred by: Lisa Tallant & Nancy Edmunds

BD: 7/11/14

(CH Vizcaya's Natural Rendition

-  Vizcaya's Whiskey 'N Grenadine)

Bred by: Nancy Edmunds & David Wimberly

Owned by: Nancy Edmunds

BD: 5/22/16

AKC Points to date: 12(1M)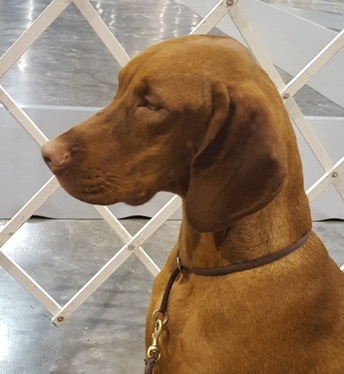 Order of puppies born:

Mr Blue

Miss Pink

Miss Purple

Miss Red

Mr Black

Miss Orange

Miss Yellow

Mr Light Blue

Miss Green

Congrats to the new owners:

Peter - Charlotte NC - male

Jason & Adam - Roswell Ga - male - "Vlad"

Jennifer & Frank - Miami Beach Fl - male - "Apollo"

Ashley & Patrick - Atlanta Ga - female - "Scarlett"

Allison & Brady - Charleston SC - female

Sam & Maryclaire - Greensboro NC - female - Vizcaya's Buffalo Creek - "Scarlett"

Kara & Johnathan - Atlanta Ga - female

Anna - Cumming Ga - female

Silvana - Orlando Fl - female