'Roka', Rokahidi Call Me Chrazie, has had her puppies!

She was bred to 'Thor', CH Vizcaya's Time of the Season CM.

We have 9 puppies - 4 males and 5 females, born on 11/30/20!

These puppies were born in, and will be raised in, Franklin Tn by my

friend Jennifer, then will be brought to SC to go to their new homes.

We are in the process of getting in touch with those who are on my waiting list.

This litter is SOLD!

This page was last updated: December 1, 2020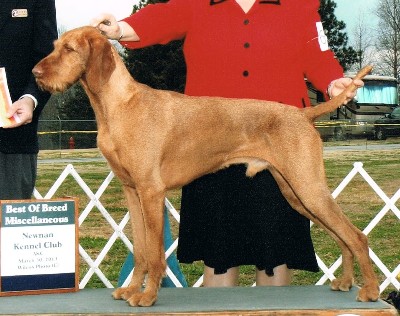 (Fukar Gramparty X  Rokahidi Csinos)

Owned by Nancy Edmunds

Bred by: Brandon & Trisha Johnson

BD: 1/4/17

Weight - 52lbs / Height at shoulders - 23"

(AKC GCH/UKC CH Vizcaya's Wired For Sound CM2 JH

-  UKC CH Palownia's Sanibel Sally CM)

Bred by: Beth Strickland, Rachael Murphy & Nancy Edmunds

Owned & Handled by: Doug & Joni Carithers and Nancy Edmunds

BD: 3/20/11

Weight - 54lbs / Height at shoulders - 24"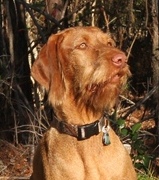 Welcome to the world, born in this order:

Miss Pink

Mr Red

Mr Green

Mr Teal

Miss Purple

Mr Blue

Miss Yellow

Miss Maroon

Miss Drk Blue

Congratulations to the growing list of new owners:

Scott & Melissa - Chesapeake Va - male

Johnathan - Miami Beach Fl - male

Peter - Del Ray Beach Fl - male

Jamie & Ramsey - Norfolk Va - female

Cheryl & Jon - Chapel Hill NC - female