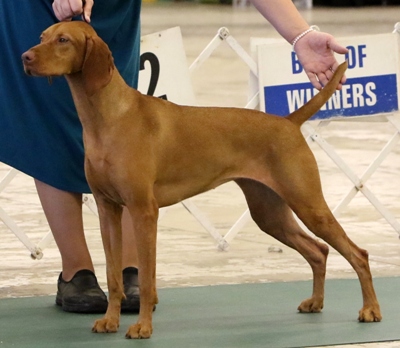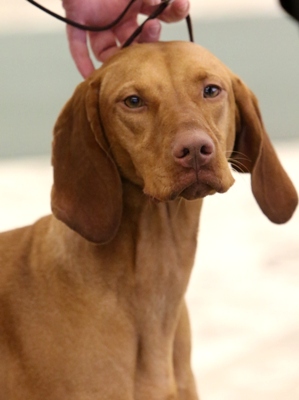 This page was last updated: March 19, 2019
'Rendi', Am GCH Vizcaya's Rendition of a Fantasy CA  has had her puppies

on March 18, 2019! We have 7 - 3 boys & 4 girls! Photos coming soon!

She was bred to 'Taz', Am GCH Can/Int'l CH Baroque's Mr Razamataz!

Puppies should be due in mid March and be ready for new homes in mid May!

This litter is located in Franklin Tn for now. This litter is sold, but please consider

a male from our Wirehaired Vizsla litter, from
Colina/Murphy
- the same exact age!

(CH Vizcaya's Natural Rendition

X  CH Talisan's Vizcaya Valentine)

Bred by Nancy Edmunds

Owned by Jennifer Buckmaster & Nancy Edmunds

BD - 11/10/13

AKC Grand Champion

Am GCH Can/Int'l CH Baroque's Mr Razamataz  "Taz"

(Am MBISS Silver GCh/Can RBIS GCH/Int'l Ch Renaissance Kiss's Casanova JH ROM   x   CH Toldin's ZiZi Over The Top JH)

Bred by Greg and Dennise Dutson & Martha and Frank Lacko

Owned by Greg & Dennise Dutson

BD - 1/20/11

AKC Grand Champion

Congratulations to the new owners!

Liz & Randy - male - Greenville SC

JD & Monica - male - Vilas NC

Erin & Richard - male - Lawrenceville Ga

Beth & Jack - Asheville NC

Sam & Maryclaire - Greensboro NC

Lisa & Ben - female - Atlanta Ga

Kevin & Kristen - female - Atlanta Ga