Vizcaya Vizslas is PROUD to announce the use of a photo of one of our Wirehaired Vizsla puppies on the front cover of the Howell Book of Dogs! 

Pam Uribarri's young wire male, Vizcaya's Liv'n Water Riverdance, 'Seamus' can be seen on the front cover at the bottom right corner, 3 photos to the left. Seamus is holding a yellow ball in his mouth and is just 3 months old in the picture. You can order the book by going to it's link at Amazon.com, where it is the cheapest we can find. The inside article on the Wirehaired Vizsla has a full picture of 'Seamus' laying in green grass!

Thank you Pam, for loving Seamus

and bringing our attention to this true honor!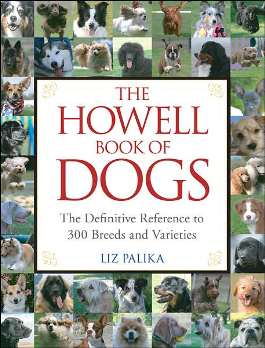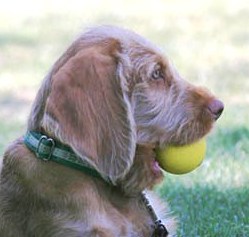 This page was last updated: August 26, 2013
Our Dogs in

Advertisements!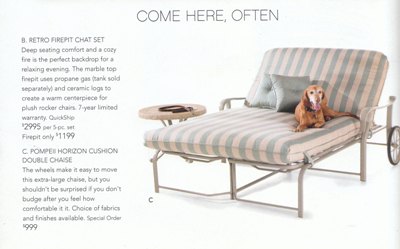 We are also proud that 'Zoe', Vizcaya's Shut Up & Kiss Me,

was used for a Home Depot Expo Center ad in their

Summer 2006 Catalog! Zoe is seen here lounging on

one of their pieces of furniture! 

Thank you Susan, for loving Zoe and sending us

this ad allowing her to be a doggy diva!!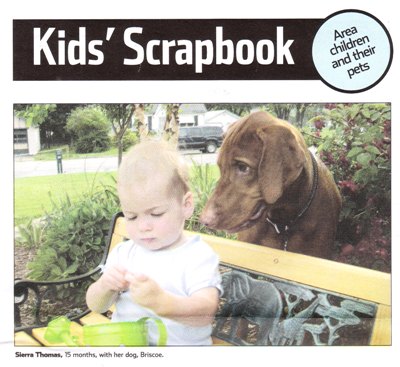 Out of a neighborhood paper, 'Briscoe' and her human

child Sierra made it onto a main page!! Many dogs and

their kids were in the paper, but Briscoe stood out to us!

Thank you Sarah, for sending us this part

of your paper and letting us be proud too!!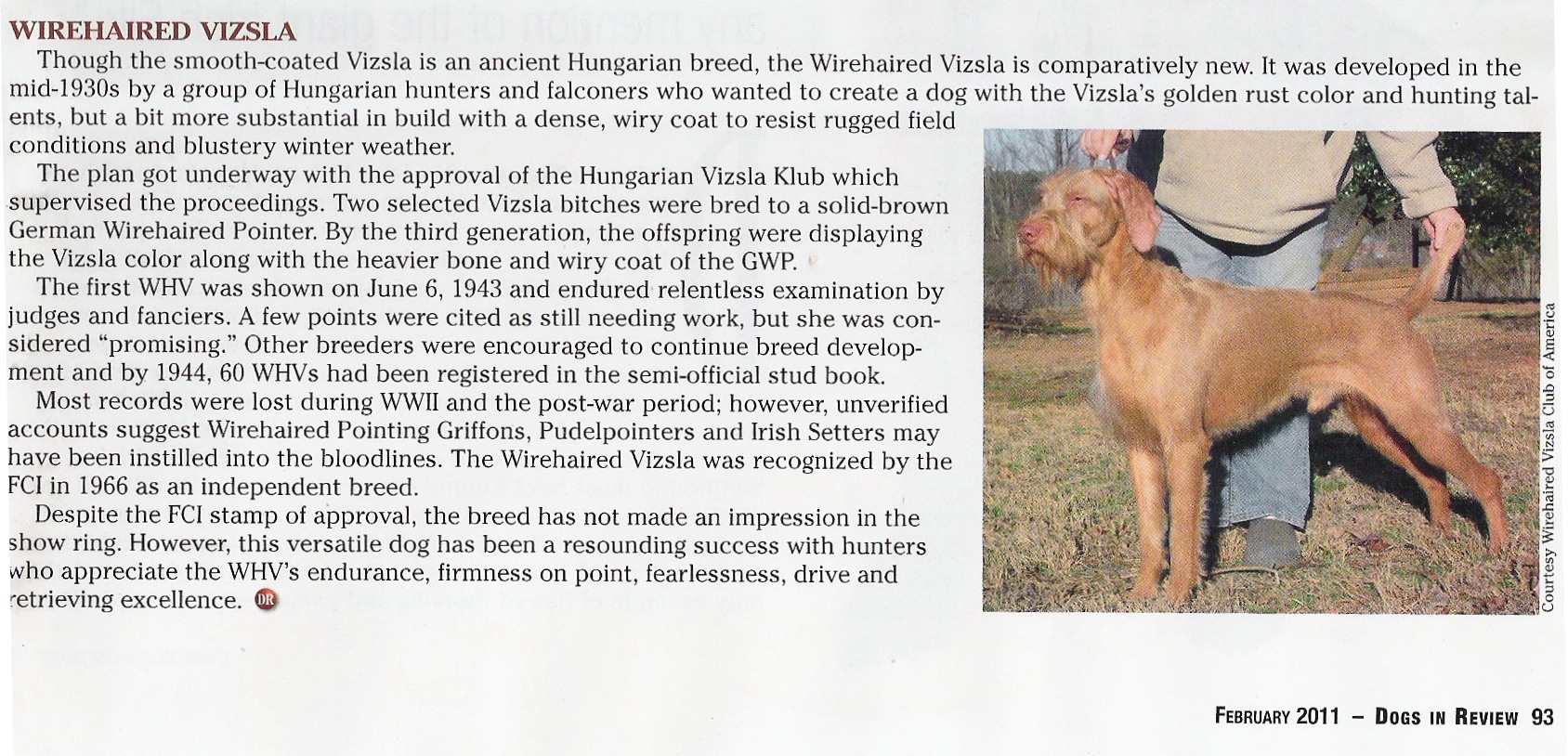 This article came out in the Feb. 2011 issue of Dogs in Review! Although it says that the WV has not made

an impression in the show ring - we are working hard to change that and seem to be doing a good job!