Our Hunting Kids!

Many of the puppies I have bred, have accomplished great things in the hunting fields. Whether earning

AKC titles or personal hunting, many have proven their instinct and intelligence! This page is a tribute to

those dogs whom I bred, doing what they were bred to do!

I was born with partially deformed feet and therefore cannot enjoy the long walks through the fields with my dogs.

I can, however, enjoy watching them from the gallery, and am very proud of each and every one when finding,

pointing and retrieving their prey.

This page is to showcase the wonderful bird dogs these Vizslas and Wirehaired Vizslas have turned out to be!!

I am so proud of them all!

Vizcaya Vizslas & Wirehaired Vizslas



Bred for Conformation, Temperament and Natural Ability
This page was last updated: February 26, 2021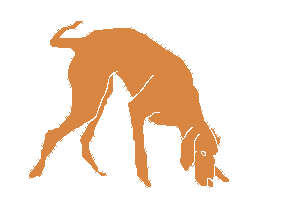 'Oakley', JH training - UKC CH Vizcaya's Wire Rem Shades CM JH

'Bailey', JH training - UKC CH Vizcaya's Wired For Sound CM JH